Space Missions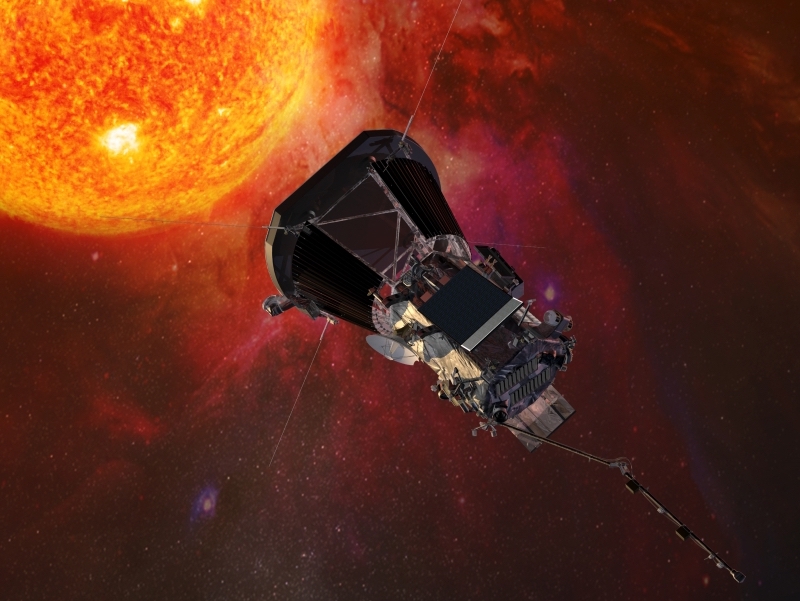 The Parker Solar Probe spacecraft. Image credit: NASA. At Queen Mary we have involvement in several space missions:


Plasma Simulation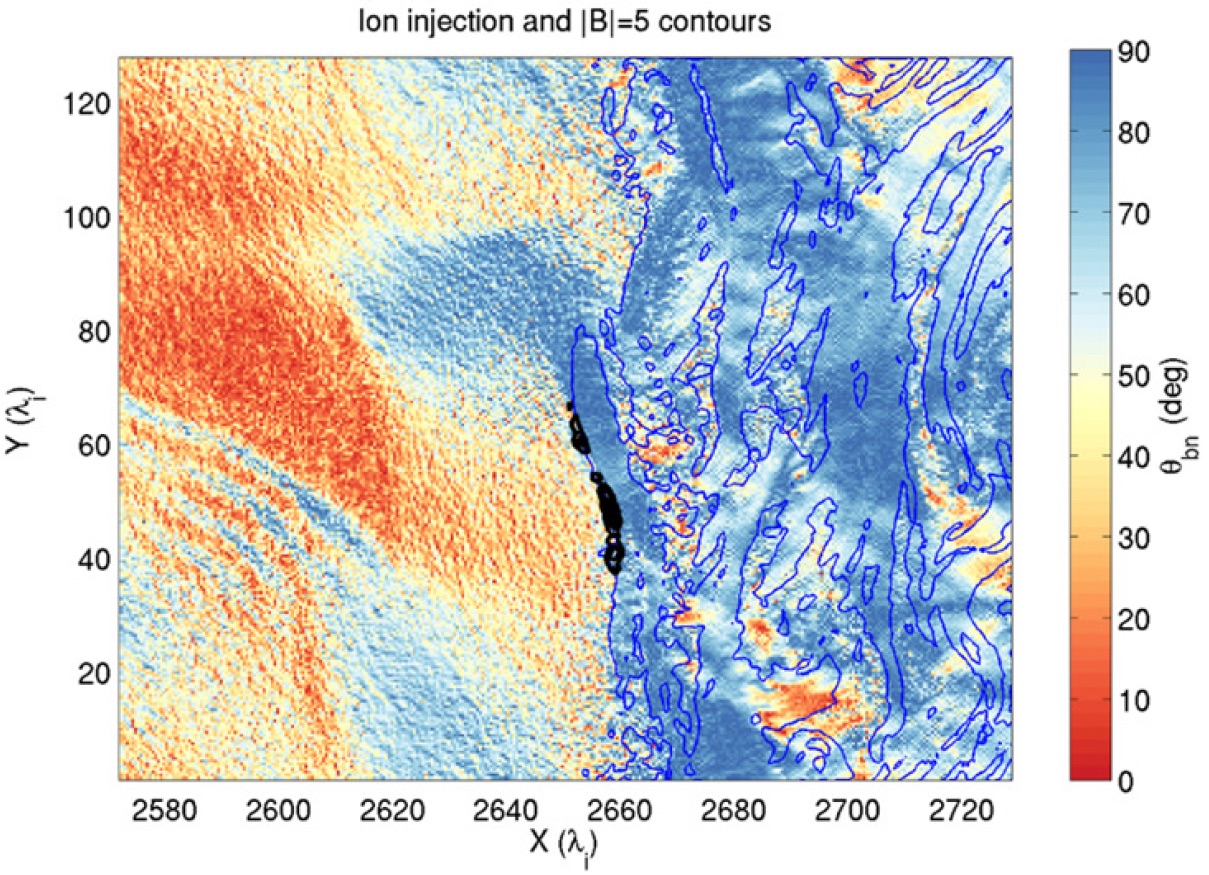 Detail of part of simulation of a quasi-parallel shock (Sundberg et al. 2016, ApJ 820, 21). We also have a long experience of using computer simulations to further our research in space and astrophysical plasma physics:


Simulating space and astrophysical plasmas helps us to understand the workings of fundamental processes such as collisionless shocks, particle acceleration and turbulence. But simulations can also aid observations, providing new scenarios or filling in details of interpretation. For example, most space plasma observations are only single point, or may be from a few points in space. Using simulations, the data from individual points in space can be interpreted from a wider three-dimensional view.
Large scale kinetic simulations. Most of our simulation work deals with the effects of kinetic plasma physics, where the dynamics of particles is important. We use large scale particle-in-cell (PIC) simulations wherein the plasma is modelled as a set of "simulation particles", with the electric and magnetic fields obtained by solving Maxwell's equations. These simulations might have over a billion particles and take days or weeks to run. The data produced can run to terabytes and its analysis is a complex task.
Shocks, turbulence, reconnection and particle acceleration. Using large-scale simulations we are studying how shock waves heat and accelerate the plasma. We are studying turbulence in collisionless plasma in order to understand the role of reconnection as well as the mechanisms of the turbulent cascade in the kinetic regime. In all cases our simulations are motivated and guided by observations, so that the simulations help to better understand the variety of plasmas in the universe.
Research Topics
The areas of research we are involved in cover a variety of fundamental processes central to modern plasma physics that occur across the range of space and astrophysical systems:


Plasma turbulence
Collisionless shocks
Magnetic reconnection
Energetic particle acceleration
Plasma waves and instabilities
Space weather
Kinetic plasma physics
Plasma radio emission